HDI AND VUE GROUP FUEL CARD OFFER
HDI and VUE Group have teamed up with UK Fuels to offer you our extensive range of fuel cards for FREE.
UK Fuels operates the UK's largest and fastest-growing independent fuel station network, with more than 3,600 sites now accepting our cards. Our network includes over 80% of the UK's supermarket fuel stations, as well as more than 70% of the country's motorway sites. Working with all the major oil companies, we can also give you access to an additional 3,500 stations with their range of fuel cards, giving you even more options to choose from.
It's not just our impressive network coverage that makes us market-leading, though. Our UK Fuels, Shell, Esso, BP, and Texaco fuel cards come with a wide range of other benefits, such as:
Competitive, fixed weekly pricing.
No contract, account charges or card charges.
Online account management using the Velocity app and website.
Plan your journeys with E-route on your smartphone or SatNav.
Flexible credit terms to suit your needs.
HMRC-compliant invoices (no need to keep receipts).
UK Fuels, Shell, Esso, BP and Texaco fuel cards can all be added to the same single account.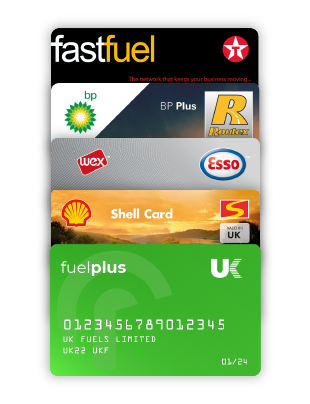 Simply fill out the form below and a member of the UK Fuels team will be in touch to help you buy fuel the smarter way.