UK FUELS AND GREEN BUYING
UK Fuels are proud to work in partnership with Green Buying, the convenient place to buy UK-sourced eco-friendly supplies and services. Our Fleetone REV and BP Plus Hybrid cards, which are accepted at thousands of filling Stations and charge points throughout the UK, are now available for all Green Buying customers.
The benefits of using our EV charge cards include:
Access to over 10,000 public charge points.
Electricity billed at retail price.
No contract, no set up fee and no minimum usage.
£3 per card, per month fee.
Session fee of 45p.
Free charge point locator app available for download.
Access to over 4,500 fuel stations.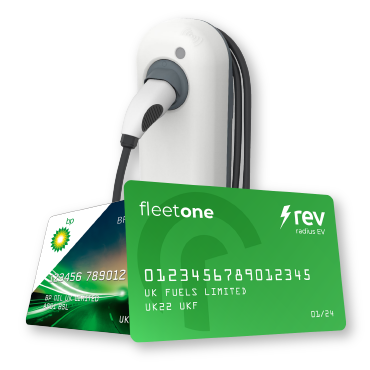 Simply fill out the form below and a member of the UK Fuels team will be in touch to help you and your transition to electric vehicles.
Why use UK Fuels?
As a leader in the market for more than 32 years, we have the know-how to help you get the most competitive price for your electricity and fuel.
Choice and convenience
Our EV charge cards allow you to pay at thousands of public charge points and fuel stations across the UK.
Saving time and money
With all our EV charge cards, you'll get free access to our online management platform, Velocity. You can easily manage cards with instant reporting and HMRC compliant invoices, all from either your browser or our handy Velocity smartphone app.

Access over 10,000 charge points and more than 4,500 fuel stations


HMRC Invoices, no need to keep receipts


Excellent HGV, Truckstop and Motorway access

Flexible credit terms to suit your needs

No contract and no setup or minimum usage fees


Route Planning via the E-route and Radius EV applications